SOCO® Polymer SNN580H
SOCO® Polymer SNN580H is special for ice packs. It has better capabilities of water absorption and water-keeping. The ice pack made of SNN580H has a larger cold storage capacity, too. In addition, SNN580H is non-toxic and eco-friendly.
Product Characteristics
Appearance

White Particles

Particle Size

20-80 Mesh

pH

6.0-6.5

Shelf Life

2 Years

Residual Monomer(PPM)

≤300




Moisture Content(%)

≤6

Absorption Rate(S)

≤40s

Absorption in pure water(g/g)

≥300

Retention Capacity after Centrifugation(g/g)

≥30
*For more details and information,please consult our specialists
SOCO® Polymer SNN813
SOCO® Polymer SNN813 is the new upgraded version of products for ice packs. It has more excellent performance like longer cooling time, better water absorption capacity, faster water absorbing speed, etc. The ice packs made from it can be suitable for more different applications, which help you improve the service efficiency of ice packs and save cost.
Appearance

White Particles

Particle Size

20-80 Mesh

pH

5.5-6.5

Shelf Life

2 Years

Residual Monomer(PPM)

≤300




Moisture Content(%)

≤6

Water Rate(S)

≤ 25s

Absorption in pure water(g/g)

≥

350

Retention Capacity after Centrifugation(g/g)

≥28.5
*For more details and information,please consult our specialists
The Advantages of SOCO® Polymer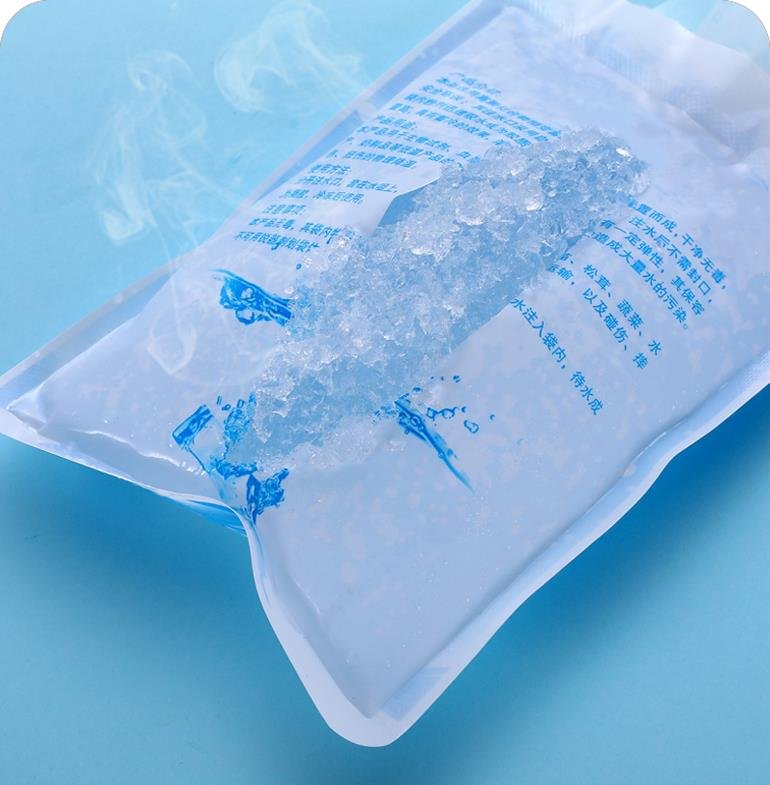 ✔️Cooling for 24h

Efficient and stable
✔️Save Cost
Reusable products with less dosage
✔️Non-toxic & Harmless
Eco-friendly